How to use shortcode-Button
You may need to use buttons in your site. We have the shortcodes for creating Buttons, you can easily insert buttons in your site – page/post editor, section content,sidebars,etc.
In your wordpress admin, go to the Editors of your page, post or section content,etc, click the Shortcodes button on the top of the Editors.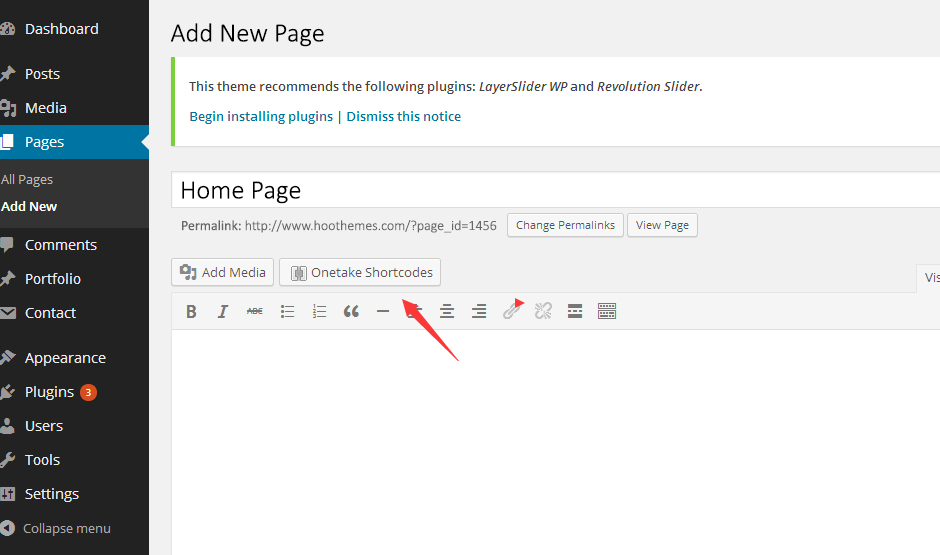 Then in the lightbox, choose Button.
Fill in your  Button Text and the Link you want to display. select _blank and _self for Target(_blank means open link in new window). Select any colors you like for your buttons.
For the Button Size, you can select normal, medium and large. Finally, click Insert Shortcodes button.